My last year before my parents can say, "You're an adult now, what are you doing with your life?!"
Guess what I was?
My best friend was a crash test dummy.
My other best friend was a ringmaster (my idea).
My friend was Guitar Hero.
My english teacher was a valley girl, and my friend was a gladiator. :)
My english teacher actually dresses amazingly, I have to show you guys an outfit of hers sometime...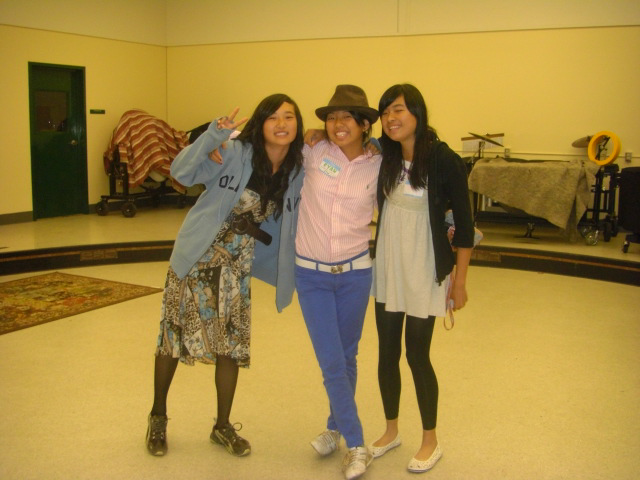 My color guard girlies dressed up as me (I was wearing a skirt as a top the other day with tights and they just went crazy!).
And the trick or treating commences...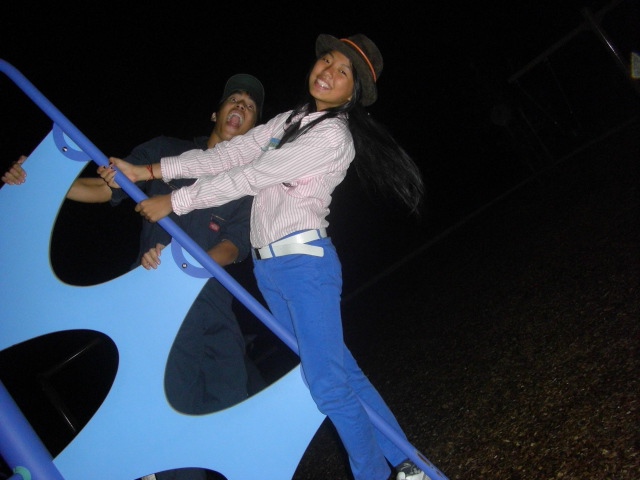 Techno kitty, grandpa, flapper girl, car technician/mechanic (the old winter drumline uniform), and ringmaster.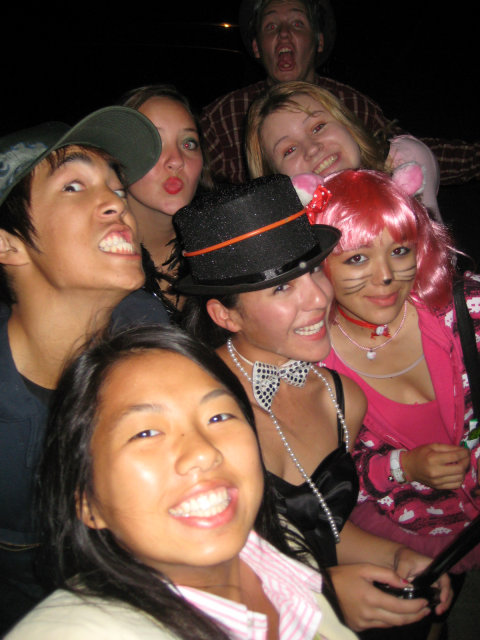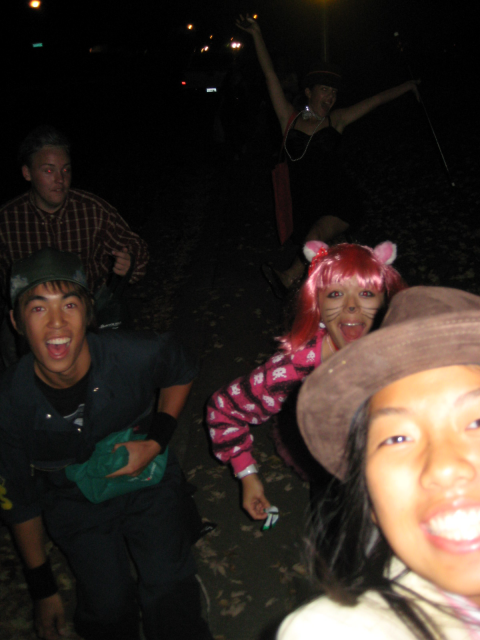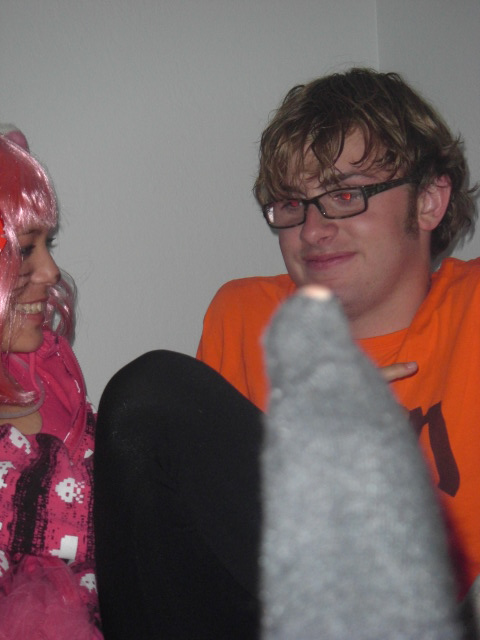 My fresh sock hole.
Altered Ralph Lauren shirt, Marshalls hat, Analog belt, borrowed sneakers and Forever 21 jeans.
I got an insane amount of chocolate that I am so getting fat because of. Mm mm mm.
How were your Halloweens? :)