And I am absolutely exhausted. In addition to mind-draining band rehearsals, also stiflingly early morning classes and Senior Sunrise that I got up around 5 in the morning for today(totally worth it!). Came home after school and errands, took an hour-ish long nap, washed my car, and laid around rereading
Brave New World
for my English class.
Feeling uninspired + tired = basic outfits.
lily allen tee, unknown brand. f21 school vest. bubblegum jeans. nike dunks.
I get lots of compliments on these shoes, but I think it's more so because of the fact that I do not wear any kind of urban footwear (LRG + 30 pairs of Nikes ftw >_>) besides this. Hmmm. These pants also have the sweetest material ever -- shame they're a size too big. Maybe I should make the bottom tighter, possibly jodhpur? Or just awkward experiment?
And doesn't it just irk you when you find something fun on the rack and it looks horrendous on you?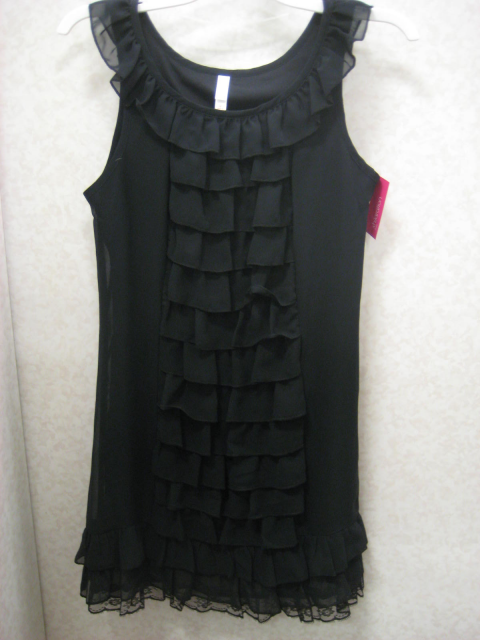 target dress.
I also purchased this weird oversized hoodie thing with a cowl neck and cropped sleeves and exposed zippers. I tried it on and stared at it for the longest time in the mirror, and went ahead with the purchase, since it's definitely not like anything else I have. All I've thought about wearing with it so far is just tights. Lots and lots of tights.
It's finally getting colder in my city, which I
should
be happy about. I was super super excited for layers and shtuff, but it finally hit me that
I don't even have a decent winter wardrobe.
*headdesk* So here's my question:
What are some must-have winter basics?
16 hours of rehearsing this weekend... I'll try and update with more outfits soon. xo