A religious user of weather.com, I checked the website last night and this morning to see that the weather today was going to be a sweltering 91 degrees. Granted, this isn't sweltering compared to some heats that my city have seen (114, anyone? *dies*), but for middle of September? Let me wear my delicious layers already!!
But I made do.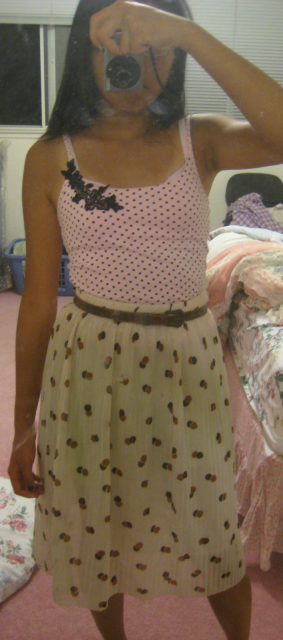 cami, thrifted. belt, vintage. skirt, vintage.
Sorry about the bad lighting, but better photographs will come soon, I promise!
Goodnight, lovelies. xo S.